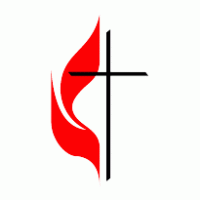 Sharing the Good News of God's Grace
Cheriton Cooperative Parish
Cheriton members: We now have an online giving option! Click here to use your PayPal account or credit card.
OUR PASTOR
Virginia Greer
Thanks to God and a great cloud of witnesses along the way, I am a cradle Methodist, a graduate of Shenandoah Conservatory, Shenandoah's Faith Seeking Justice Christian Leadership Program, and Candler School of Theology. I am grateful for the many opportunities both schools provided. Shenandoah gave me the chance to travel to Iona, Scotland, and Taize, France for a pilgrimage that set my course towards seminary. Candler brought me to Israel in January 2018, and I started my last semester in the Master's of Divinity program with tangible experiences of the gospel stories that first taught me the value of hope in Christ.
​
As I begin my life in ministry here in Cheriton and Oyster, I am eager to share that message of divine love and hope.
​
In my free time, I enjoy crocheting, knitting, playing flute, singing, and watching a little too much television. When I have time and gasoline, I like to explore the backroads and find out about the shore beyond route 13.
​
I look forward to meeting you, sharing my story and hearing yours.
Cheriton United Methodist
Physical Address: 21309 Bayside Rd
Cheriton VA 23316
Bus. Rt. 13 On the corner of Bayside Road and Sunnyside Road
Travis Chapel United Methodist
Chapel By the Sea
Physical Address:
6412 Sunnyside Road
Oyster, VA
Contact Us