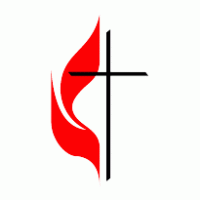 Sharing the Good News of God's Grace
Cheriton Cooperative Parish
Cheriton members: We now have an online giving option! Click here to use your PayPal account or credit card.
5 ways we can be the church today, even with social distancing
​
1. Keeping some distance right now is an act of compassion! This action may protect our neighbors and us (all God's people) from illness, and it is part of a much bigger effort by our community and our whole country to avoid overwhelming our hospitals, which in turn makes it possible for more of those who are sick (with COVID-19 or any other illness) to receive the help they need.

2. We can still give to the church, even when we don't meet in person. Tithes and offerings ensure we can offer our community a safe place to gather (when large gatherings are safe, of course), and they make ministries like Soup Delivery, the Lower Shore Community VBS, and Light-Up Club possible. You can use our online giving "Donate" button above, or checks can be mailed to the church at:
CUMC c/o Joe M or Travis Chapel c/o Nancy G
PO Box 106, Cheriton, VA 23316

3. Go outside! As long as we don't get too close to one another, this is actually encouraged while we practice social distancing. If you have extra nonperishables, this is a great time to check on the Blessing Box.

4. Call a friend! Let somebody know you're thinking of them, even if it's unwise to go out for a visit. And maybe you can help those who are able to safely run errands connect with those who really need to stay home.

5. Finally, let us be the people we always aspire to be. Pray, worship, give. Practice love, joy, peace, patience, kindness, goodness, self-control, faithfulness, and gentleness. We can do all of these things from a distance or with the people in our own households. Let this time be an opportunity to recognize anew how Jesus is involved in every part of our lives.
A Prayer for medical workers
(by Jayleigh Lewis)
Life-sustaining God, you have called many to join with you in the art and work of healing. Protect the bodies of medical workers whose jobs expose them to risk, so that their committed ministries to those who are sick and in pain may continue. Revive their spirits when exhaustion sets in, and fortify their will to face each daily challenge.
As Jesus gave his apostles power over disease, sending them forth among the people, so grant these workers the courage to go where they are needed, for the sake of the health of all your people.
We ask this in the name of Jesus, healer of every illness and affliction. Amen.