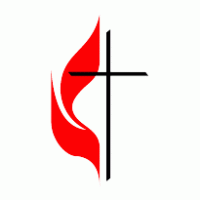 Sharing the Good News of God's Grace
Cheriton Cooperative Parish
Cheriton members: We now have an online giving option! Click here to use your PayPal account or credit card.
OUR MINISTRIES
Both Cheriton and Travis Chapel offer a number of ministries. We seek to be a church that exemplifies Acts 2, "The believers continued to devote themselves to what the apostles were teaching, to fellowship, to the breaking of bread, and to times of prayer. A sense of fear came over everyone, and many wonders and signs were being done by the apostles. All the believers were united and shared everything with one another." Acts 2:42-44
Prayer
We believe in the power of prayer. If you would like to add a prayer request please click on the link and send your prayer request to the Pastor. She will add your request to our weekly prayer list.
"Continue in prayer, and watch in the same with thanksgiving"
Colossians 4:2
Bible Study
We believe that as Christians we are called to continually expand our understanding of the Bible. Throughout the year we provide seasonal studies, gender studies, and topical studies.
"All Scripture is breathed out by God and profitable for teaching, for reproof, for correction, and for training in righteousness, that the man of God may be competent, equipped for every good work."
2 TImothy 3:16-17
Sharing Life Together
​
"Where two or three are gathered in my name, there I am with them."
Matthew 18:20
If you are unable to come to church but would love the chance to pray together with a group of Christians, contact Pastor Virginia about a home visit.
Music
​
At Travis Chapel, we sing traditional hymns most of the time, but we like learning a new thing every so often!
Travis Chapel is open to having guest musicians. If you are interested please contact Pastor Virginia.
"Praise the Lord! Praise God in his sanctuary; praise him in his mighty heavens!" Psalm 150:1
Community service
We believe that we are to embody the teachings of Christ in the community therefore we are involved in a number of community service activities.
Some examples are: Soup Ministry, Food Bank, Clothes Closet, Angel Tree, Pregnancy Center, Nursing Home Ministry, Habitat For Humanities,
Society of St. Andrew's Gleaning and many more.
"For we are his workmanship, created in Christ Jesus for good works, which God prepared beforehand, that we should walk in them."
Ephesians 2:10
With much grief, the congregation of Travis Chapel has discerned that our most faithful opportunity to follow Christ in this season is to allow Travis Chapel to transition to legacy. Our final worship service in this building will be held Saturday, June 13, 2020. As always, all are welcome to attend. Please contact us if you would like to be part of the planning process for this service. Our next planning meeting will be Saturday, March 21st, at 1pm.