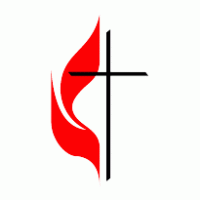 Sharing the Good News of God's Grace
Cheriton Cooperative Parish
Cheriton members: We now have an online giving option! Click here to use your PayPal account or credit card.
A Note from Our Pastor
Dear brothers and sisters in Christ,
​
Gathering together for worship is a great part of how we practice living our faith. However, before the first church was even formed, Jesus taught us to love our neighbors as we love ourselves. In this season, with concern over a new virus that is most dangerous for our older saints, the best way we can show our love for one another is by staying home.
​
To that effect, we will not have in-person Sunday morning worship until our state and church leaders consider it safe to do so. All in-person church gatherings have been cancelled for the time being. You can find some at-home worship resources at this link.
​
Please do what you can to stay safe and keep others safe. Let us pray for all those who are sick, all the medical professionals caring for the sick and researching the disease, and those who cannot stay home during this time.
​
Even as we practice extra caution, let us not be driven by fear. We may not be able to stop ourselves feeling afraid or anxious, but we can make decisions based on faith and hope. We can trust that it really is okay if somebody else beats us to the toilet paper aisle. We can be calm, peaceful, Christlike people in the checkout line or on the phone with customer service. And we can model love for our neighbors by staying home if at all possible, communicating online or over the phone, and coming together spiritually through prayer.
​
I leave you with these words from the psalms: "I will lie down and fall asleep in peace because you alone, Lord let me live in safety"(Psalm 4:8).
​
May God grant us the faith to trust in this promise.
​
--Pastor Virginia Greer
Cheriton UMC
JOIN US
Sunday Morning
​
Worship 10:00
​
​